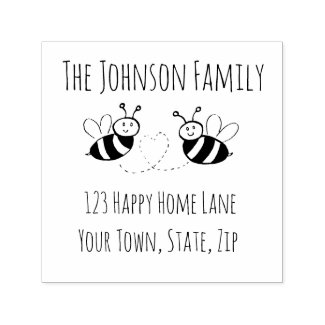 ​... to go make something! At least, I couldn't control the urge to make cute little wooden art stamps when I discovered that the print-on-demand company I work with, zazzle, now offers this cool new product for artsy and crafty moms like myself. I possibly went a little crazy and had a little too much fun designing these customizable stamps but I hope you will agree with me that they will help you create so many fun craft projects! Here is my guide for a few crafty creations and uses:
​

Remember...
Moms: use this wooden stamp with smiling baby elephant to write little reminder notes to your kids. Remember... your lunch box! Remember... to do your homework! Remember... to put your dirty socks in the laundry bin!
I bet you can think of a gazillion ways to use this little stamp now, right?! Much more efficient (and cuter!) than repeating yourself over and over again and sounding like a broken record. And yes, you can easily customize the text if you want to add a child's name to it or have another creative use for this stamp!
Love to make handmade gifts?
You love to sew. And knit. You can whip up some amazing meals in the kitchen. You bake desserts so delicious even the strictest dietician can't help themselves. You fabricate art out of mere paper and with a splash of paint can transform even the most simple items into attractive home decor. If you are a maker, I'm sure your skills are a treasured gift among friends and family as handmade gifts are the best! You may have even started selling your handmade goods online or in an etsy shop. Whether you are gifting your creations to your close circle or selling them around the world, this wooden art stamp is perfect for creating cute tags and labels for your handmade goods as well as homemade food. You can also stamp your shipping label!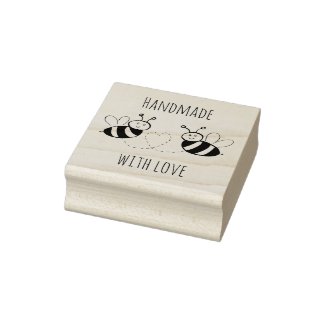 Good to know: These wooden art stamps are laser engraved on foam cushion. You have the option of adding a wooden handle. The ink pad is not included but you can choose from 5 color options of dye based ink pads as an add-on.
Are you ready for Back to School, teachers?!
This little stamp of a fish swimming happily wearing a snorkel mask will surely bring a smile to your students' faces! I know my kids love silly stuff! The stamp has the words "Great Job!" but you can easily customize this text with your own words. Perfect little stamp for completed homework assignments and as an incentive for positive behavior! Also perfect for swim lesson certificates and for kids on swim team!
Of course, my illustration of a quirky cat wearing glasses with a "Read" sign dangling from its tail also deserved to be turned into a stamp! How fun for teachers to stamp homework assignments and reading logs! Besides teachers, this stamp is great for reading specialists at school, librarians, teacher aides, reading volunteers or anyone else with the important job of helping kids to succeed in reading!
Thank you!
Writing thank you notes can feel a bit like a chore, especially when you have MANY to write such as after a wedding, birthday party or milestone anniversary party but receiving a thank you note is so nice! You can make the experience of finding a sweet thank you note among bills and junk mail in the mail box even sweeter by decorating the envelope with this beautiful stamp featuring a floral border of roses. Stylish yet modern, it will look graceful on handmade thank you notes as well. Just buy a quality piece of card stock in your favorite color and center the image of the stamp. Voila! You can customize the text if you want to change the language or change the font. Easy peasy.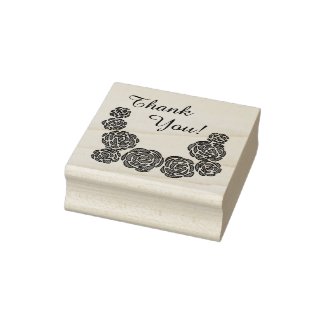 Do you have a craft idea for one of these stamps? I'd love to hear it in the comments! Want me to customize a stamp for you? I'm happy to work with you directly so just send me a quick note through the contact tab at the top. Thank you SO much for your support!